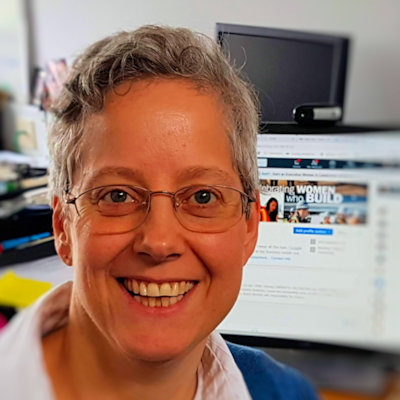 Katy Hall
Director
0330 120 0776 x 103
0330 120 0776 x 109
Katy has been Finance Director, Company Secretary and an owner of SC4 Carpenters Ltd since its inauguration in 2000.
In addition to more than 20 years working in the construction industry, Katy has 30 years experience of participating in European programmes, projects and initiatives related to renewable energy, energy efficiency and sustainable communities.

Roles: Overall responsibility for Financial and Regulatory compliance, as well as HR and Wellbeing, ICT, energy efficiency and sustainability.
Find out more about Katy's story in the video below and her blog from 2022 - Celebrating Women in Construction.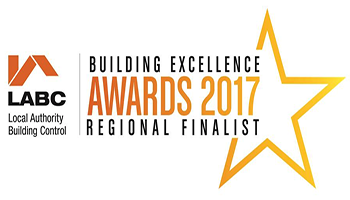 LABC Building Excellence Award 2017
Regional Finalist LABC Building Excellence 2017
SC4 Carpenters Ltd was a regional finalist for the Local Authority Building Control (LABC) Building Excellence Award 2017 for the design and build of a sustainable and energy efficient "grand design" house in Bucklebury, Berkshire.
This luxurious, energy efficient, 5 bed home was designed and built by SC4 Carpenters Ltd in an area of outstanding natural beauty of West Berkshire to accommodate 4 generations. It replaced a 1930s timber house to gain the benefit of modern conveniences for the 21st century.
The largest business to business awards in the building control sector, the LABC regional building excellence awards recognise quality in all types of building project.

The awards celebrate achievements in the construction industry. They reward excellent buildings, outstanding companies, and partnerships and individuals that go that extra mile.
The LABC network covers all local authorities in England and Wales and is split into 12 regions, each of which holds their own awards.

The Award Team considers vital elements including:
High levels of compliance with building regulations
Effective working relationships with LABC surveyors
Outstanding craftsmanship
Technical innovation
Sustainability and high performance
Ability to solve technical problems with creative solutions
Use of innovative products and the skills to overcome difficult site conditions
Find out more about the LABC Building Excellence Awards.