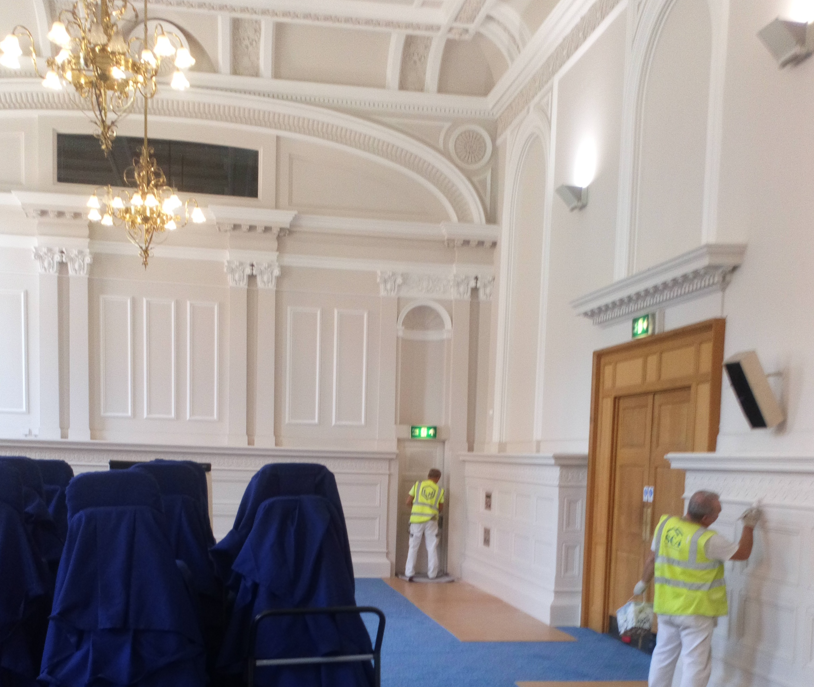 Complement Your Latest Construction Project With A Painting And Decorating Contractor
SC4 Carpenters - 22-Sep-2021
When the construction of your project has been completed, painting and decorating is the most effective way to bring the building alive so that it's ready to welcome its new occupants. Whether you're constructing a new home development, office, hospital, or school, applying that final finish is essential to add warmth to the building and make it inviting and attractive.

Commercial painting and decorating companies offer a range of services to transform new builds, inside and outside. Specialist contractors are highly experienced, carrying out physically demanding work for long periods, whilst working safely to prevent accidents.

Is It Worth Paying More For Expert Painting And Decorating Services?
In any construction project, it's important to stay within an affordable budget, but there are considerable risks in cost-cutting when it comes to painting and decorating. While the temptation may be to save money on aesthetics, high-quality painting and decorating can actually add significant value and 'curb appeal' to a property.

By working with an expert decorating contractor, you can benefit from:
Innovative painting and decorating ideas that deliver better results more economically, or modern décor that increases your turnover by capturing your target customers' attention.
A commitment to safe practice, protecting your business from reputational damage if an accident occurs.
A more cost-effective decorating project, as all charges are factored into a single price, rather than a series of charges for individual small-scale jobs.
A proactive approach to problem-solving, so that challenges are anticipated and countered, avoiding delays and spiralling costs.
Why SC4 Decorators Should Be Your Chosen Decorating Contractor
At SC4 Decorators, we've been providing high-quality painting and decorating for new build properties and refurbishments for a decade. Our unyielding commitment to professionalism and quality ensures we deliver outstanding results every time. To find out more or to request a free, no-obligation quotation, please get in touch on 0330 120 0776, or send us a message.