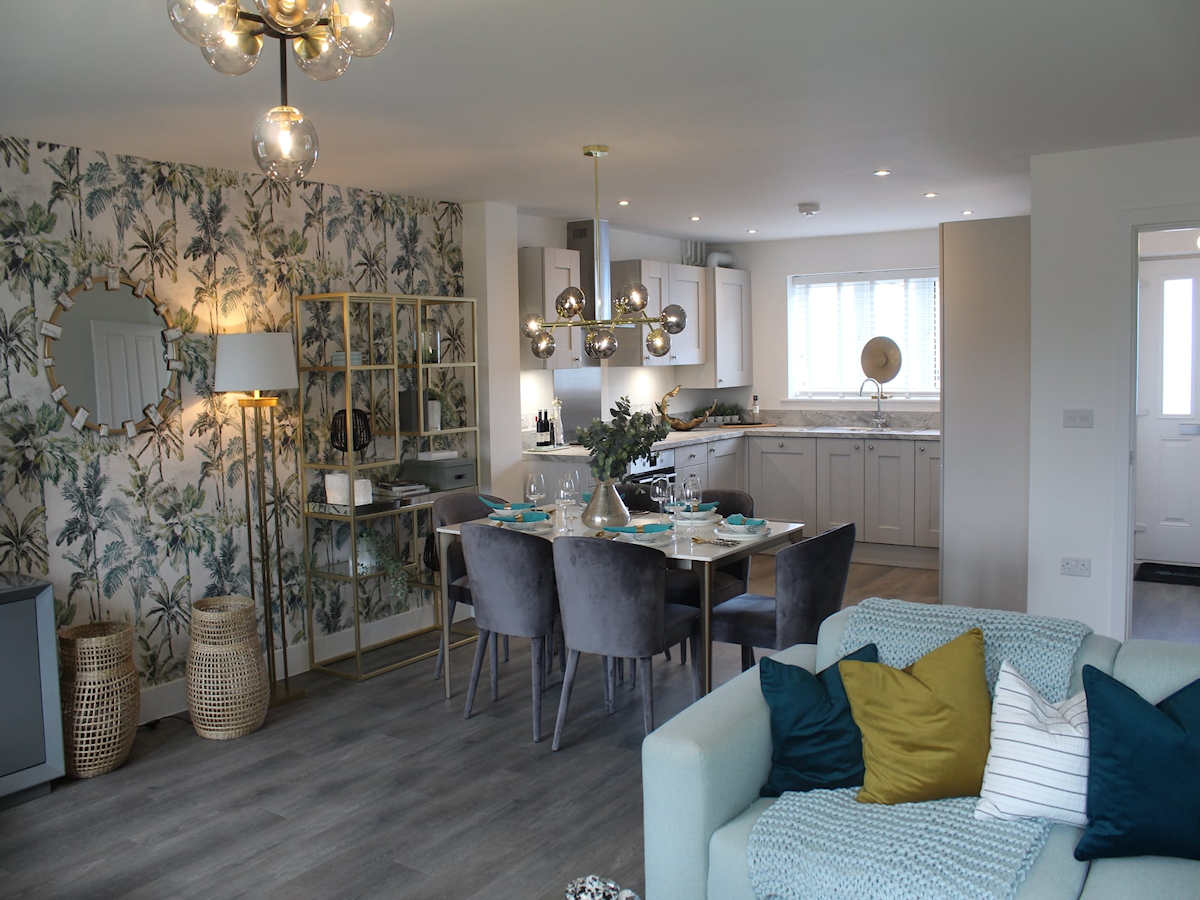 'First Fix' & 'Second Fix' - What's The Difference?
SC4 Carpenters - 14-Dec-2021
Building a housing development or other construction project from scratch has a number of different stages as far as carpentry and joinery work is concerned. As a contractor or lead developer, it's important to get them right to avoid messing up or correcting costly mistakes down the line. In the earlier stages of construction, there's a lot of behind the scenes work for trades specialists: electricians, plumbers, and of course joiners and carpenters. This all gets covered behind plastering, and it's only then that the finishing touches are completed. Contractors often talk about first fix and second fix, but what exactly do they mean, and why is it important?
First Fix: Pre Finishing
First fix covers all the tasks that take the building project from its foundations through to plastering. This includes much of the structural work that's not visible in the final building. There's a lot of joinery work that needs to be done behind the scenes. Roof structures, stairs, joists and internal stud walls with noggins all form part of the basic construction of the building. Door frames can also go in at this stage, while the building is in its skeletal phase.
With these in place, other aspects of the building's infrastructure can be installed, like pipes, ducts and electrical wiring. Of course, none of this will be visible when the project is complete, so a clear plan is needed to make sure it's all completed properly before any final plastering takes place.

Second/Final Fix: Finishing
Once all the internal walls have been completed and paint mist coats have been applied, the finishing touches can be added. Doors are fitted into their frames, with handles installed. Stair banisters, skirting and architraves are also added, and kitchen fittings and cabinets are built in place. Joinery at this stage requires experienced craftsmen who show attention to detail, to ensure everything is well finished. As well as carpentry, installation of electrical fittings like face plates for switches and light fixtures can take place following plastering. Plumbed appliances in the kitchen, as well as bathroom fittings, also all go in at this stage. Finally paint, wallpaper, tiling, flooring and other finishes are applied. It's here that high quality decorating services can make all the difference, but this still relies on high quality at all the preceding stages.
The Importance of Quality In First Fix and Second/Final Fix
The division of first and second fix carpentry is important for project managers to understand. Before any work begins, a detailed checklist should be drawn up of all tasks to be assigned to a contractor, to avoid later mistakes. Different specialist contractors may need to be coordinated to make sure interdependent tasks are done in the right order.
At all stages of construction, quality work is vital. First fix may not be visible in the finished building, but it still needs to be installed correctly by reliable tradesmen to support all further work. Faults here may only emerge over time, so it pays to work with a trusted contractor with proven expertise in first fix assignments. Once the plaster goes on, making additions or changes to first fix work can be awkward and costly.
Second fix is where work is more obvious for inspection, so a high quality, precise cosmetic approach is required. Good finishing, like properly fitting doors, neat work on skirting and neatly constructed kitchen units requires close attention to detail and a specific type of skillset. Quality finishing can help raise a house's sales value - it's what potential buyers see first on viewings. Great standards of painting and decoration enhance the overall appearance and can take a project to the next level. The details here can make the difference between a house that is merely adequate and one that feels really special.
Specialist Carpentry and Decorating Services From SC4
At SC4, we provide both first fix and second fix carpentry and joinery services, as well as the added benefit of painting and decorating services, to building contractors and property developers throughout Hampshire and surrounding regions in the South. We have a diverse and highly qualified workforce with specialist skills in all areas of carpentry and decorating, so to discuss your project requirements, or to request a quote, please give one of our service team a call today.