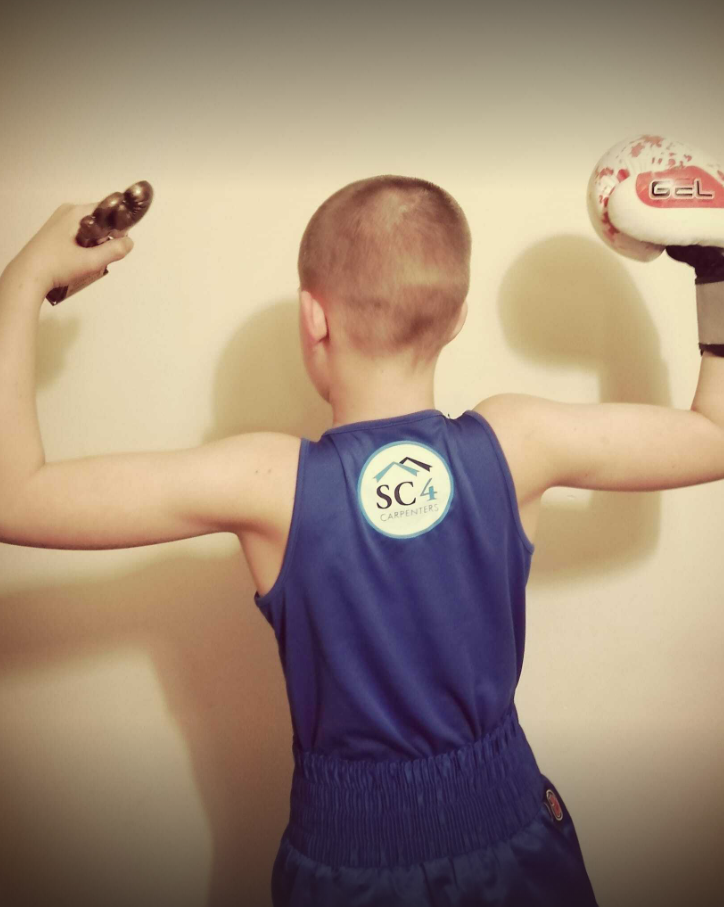 Our Work With Local Charities & Sports Groups
SC4 Carpenters - 22-Dec-2021
At SC4 Carpenters and Decorators, our commitment isn't just to delivering high-quality professional services for the construction industry. We're also passionate about supporting and investing in our local community, from sponsoring sports teams and up-and-coming talent to promoting mental health and wellbeing in these challenging times.
Selecting a carpentry and decorating specialist is an important decision – and it pays to get it right. Partnering with SC4 Carpenters and SC4 Decorators means you're working with a business that is committed to:
Promoting a safe, collaborative working environment in which everyone acts with integrity.
Giving our qualified and experienced workforce ownership of their work and a genuine sense of pride in what they do.
Investing in people to share ideas and give everyone the chance to develop.
Go the extra mile for customers to achieve only the highest quality.
At SC4 Carpenters and SC4 Decorators, our principles and values underpin our commitment to our local community, which is demonstrated in these areas:
Sports Sponsorship
Successful sporting performance is fundamental to nurturing and developing young talent, both at home and on the world stage and also promotes our local area as a powerhouse in competitive sport.
Involvement in sport, at all levels, from grass roots to international, is fundamental for positive wellbeing, self-esteem and mental health. Unfortunately, the construction industry has a disproportionate number of members affected by mental health crises, with in-work suicides accounting for approximately 14% of all cases – making suicide a greater risk than falls from height.
At SC4, we recognise that we have a key role to play in promoting positive mental health. Sport is a powerful vehicle for achieving wellbeing, a fact our directors recognise from their own involvement in sports, as players, coaches, or umpires.
Supporting grassroots sports development is our priority, so we currently sponsor several teams or individuals, including:
BMX United
Redbridge Wanderers Youth FC U12s (Panthers)
Eastleigh Football Club (Joe Tomlinson – now Peterborough FC, Andrew Boyce & Danny Hollands)
Gosport Boxing Club
Newbury & Thatcham Hockey Club
By providing sponsorship to emerging teams and sports stars, we're proud to be playing our part in supporting their physical and emotional health and wellbeing in a time of challenge for everybody.
Supporting Apprentices
At SC4, we have several apprentices training at local colleges. Apprenticeships are an exciting option for many young people who wish to earn as they learn while acquiring the skills and experience that employers want. An apprenticeship with SC4 opens many doors for students, providing them with:
A nationally recognised qualification.
A healthy starting income in excess of the apprentice minimum wage.
Full employee benefits.
A way to learn new skills without the cost of training or student debt.
The support of experienced mentors on site and their college tutors.
Supporting Community Initiatives
Community initiatives often act as catalysts for change and offer local residents and businesses the chance to work collaboratively to improve the quality of life for everyone. We are proud to be able to support several key community initiatives, including:
ManGang UK: a platform for men across Hampshire to discuss the pressures of modern life in a non-judgemental, supportive environment. Understanding that they are not alone is vital for men experiencing mental health crises and to provide them with the insight and encouragement to seek achievable resolutions.
As well as supporting ManGang UK, we've also provided essential resources and carpentry expertise in partnership with Highwood Construction and for ManGang's Spartacus Project, creating a shelter for mobility scooters.
Julie's Garden (West Berkshire Mencap): a horticultural project at Cottismore, Julie's Garden gives vulnerable people the opportunity to learn new skills, building their self-esteem and confidence and empowering them to secure a better quality of life.
For Professional Carpentry and Decorating By People Who Care, Contact SC4 Today
If you need a reliable, conscientious, and committed carpentry or decorating specialist for your construction project, get in touch with SC4 Carpenters or SC4 Decorators today. Our commitment to supporting our local community pervades every aspect of our work, so you can be confident of a first-class service that puts the customer at the heart of our work. For more information, please get in touch.