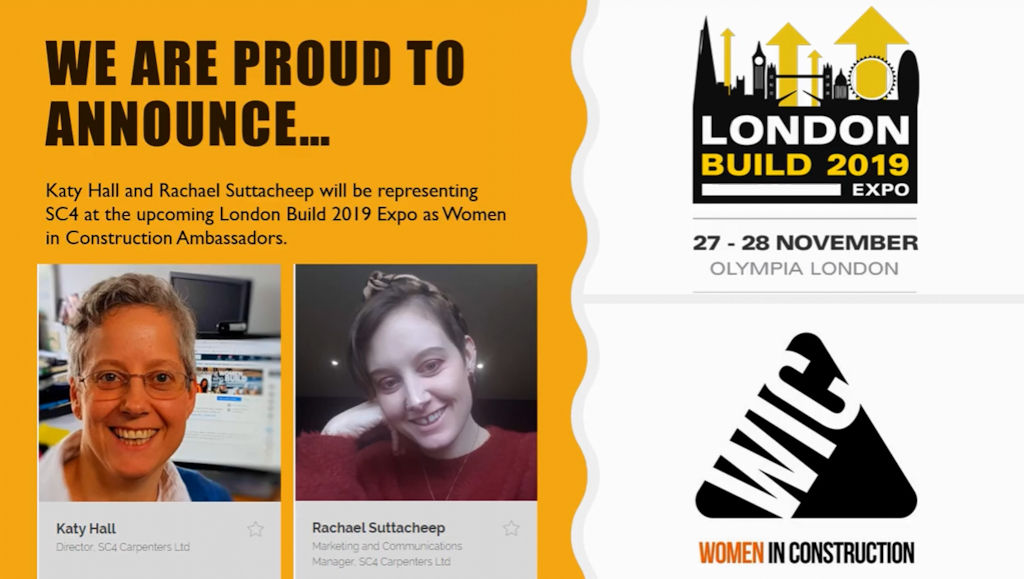 Women in Construction Ambassadors at London Build 2019
Rachael Suttacheep - 15-Oct-2019
Join us!!
Join us at the largest meeting of women in construction across the UK. The London Build Expo (27-28 Nov, Olympia London) will host the annual Women in Construction Networking Event. Register for free tickets to join the discussion and network at:
www.londonbuildexpo.com/…/netw...
The session is free-to-attend for all and offers the chance for professional individuals operating in this market to network and feel inspired. Learn from a panel of established experts discussing the untapped opportunities for women working in construction, diversity and equality.
Register your free tickets today!
#LondonBuild #womeninconstruction #wic #diversity #equality