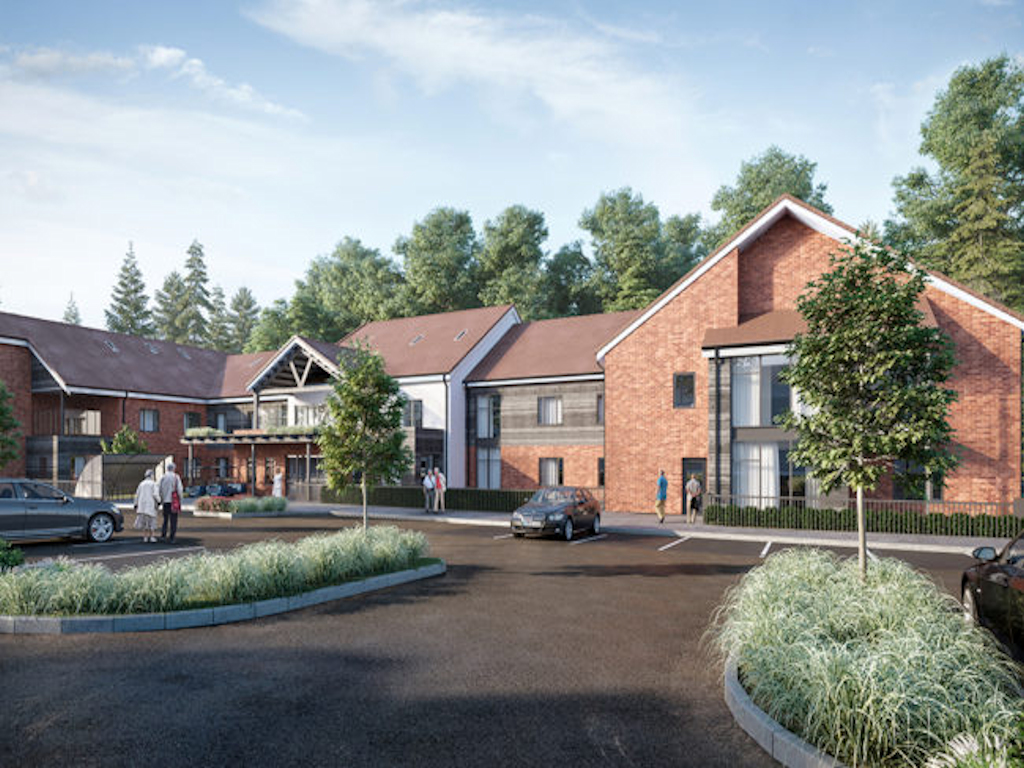 SC4 win NEW contract with Highwood Group for 68 bed care home
Rachael Suttacheep - 13-Jan-2020
SC4 Carpenters have won a NEW contract to provide carpentry services for a 68 bed care home in Hedge End for primary contractor, Highwood Group. We are excited to work alongside Highwood again, in what looks to be an exciting and interesting project.
The two-storey care home will incorporate a brick and timber clad façade with large terraces on the first floor and two accommodation wings either side. The home has been designed to provide accommodation in excess of current Care Quality Commission (CQC) requirements, offering a multitude of residential day spaces that include café, hairdressers, lounges, dining rooms, private dining and a cinema.
SC4 will be undertaking all timber aspects of the build project,
including: timber frame roof trusses and wall plates;
1st fix and 2nd fix carpentry such as, skirting and staircases,
and external works, in the form of cladding and decking.
To keep up to date on the project see: Botleigh Grange Care Home
Or visit: Highwood - Botleigh Grange