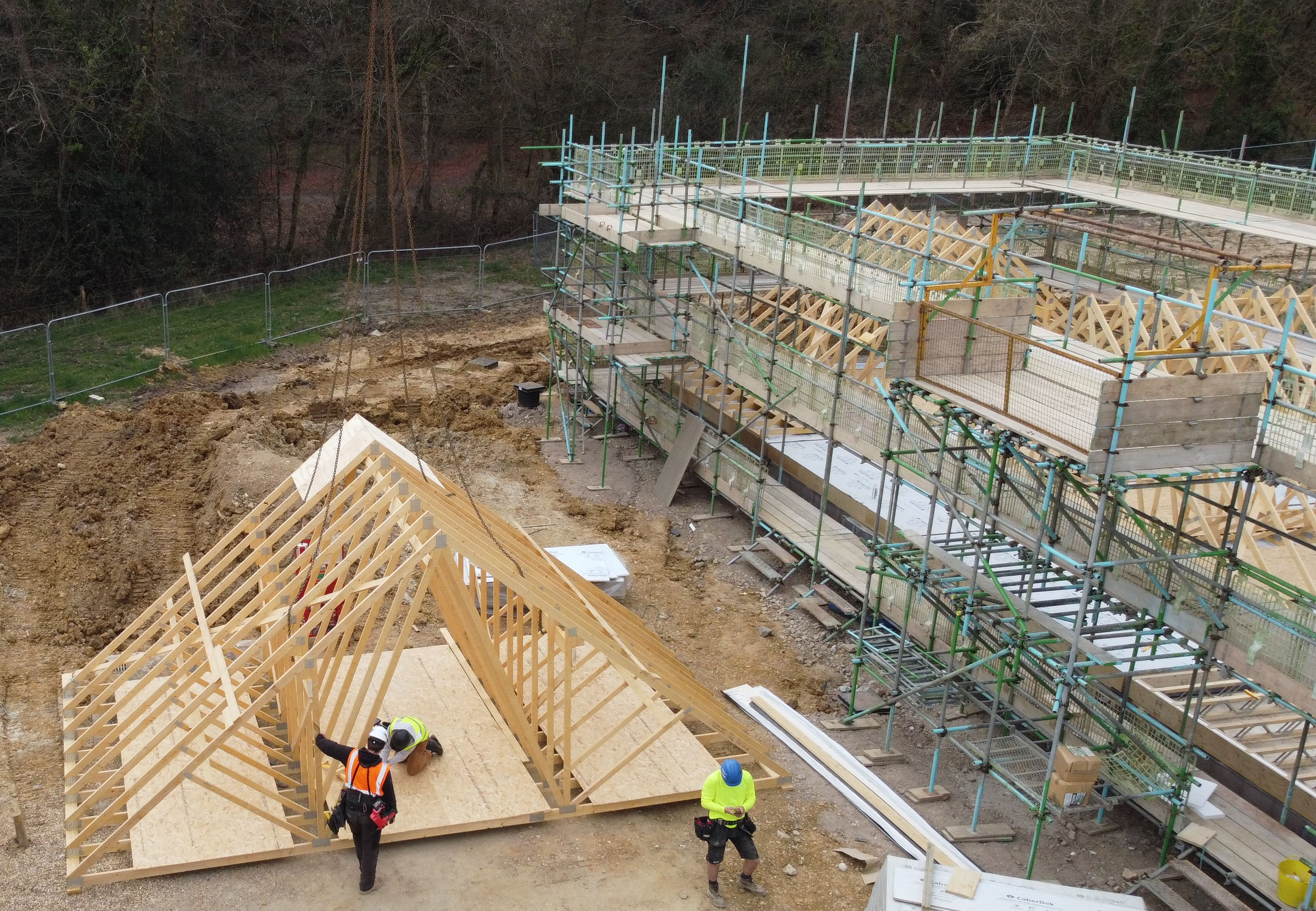 Timber Frame Construction: What's The Cost?
- 05-Oct-2021

Timber frame construction is surging in popularity in the UK as a modern alternative to traditional brick and mortar properties. The benefits of timber frame construction are hard to ignore, whether you're a project manager responsible for the redevelopment of land, or a self-builder seeking an affordable way to create your dream home.
However, when considering whether to choose timber frame construction, the cost must be taken into account. So, what is the cost of timber frame construction and how does it compare with traditional building methods?
Timber Frame Construction UK: What's The Cost?
Like all aspects of construction, the cost of a timber frame home depends on several factors, such as the size, specification, or location of the property.
However, one of the key advantages of timber construction is that it allows for a degree of customisation that is often not possible when building properties from traditional materials. Consequently, developers enjoy more leeway to control costs and work within a specified budget.
On average, timber frame homes in the UK cost £240,000 to build. A small, two-bedroomed property may cost as little as £80,000 (plus VAT), whereas a large house with four or more bedrooms may cost approximately £400,000.
As a rule of thumb, building costs for timber frame houses are, on average, £1,500 per square metre. By comparison, expect to pay an average of £1,800 for a brick property.
Is A Timber Frame House Worth Building?
In general, timber frame buildings cost less than other types of construction, in part because the frame is pre-assembled off-site in large sections. This means that the frame can be assembled far more quickly, whatever the weather, reducing labour costs and time.
Furthermore, a timber frame building offers considerable advantages, including:
Superior energy efficiency.
Flexibility to apply different finishes.
Excellent versatility to create customised designs.
More spacious rooms, due to thinner walls.
Non-toxic materials, ensuring contractors, residents, and the environment are safe.
Can The Cost Of A Timber Frame House Be Reduced?
There are many factors to consider when planning a timber frame building, so it is possible to control or reduce costs by altering aspects of the design. For example, the size of the property, the type of cladding materials, the quality of the fittings, and the number of windows all contribute to the final total.
An alternative way to control costs is to engage in a turnkey project, which delivers cost savings by reducing overspends. The cost of the project is agreed during contract negotiations, so any unforeseen increase in spending – for example, if the price of materials or labour rises – is covered by the contractor rather than the customer.
SC4 Carpenters: Two Decades Of Timber Frame Construction Experience
At SC4 Carpenters, we provide an expert installation service for timber frames in construction. With nearly 20 years of experience in timber frame installation and over 35 years of experience in carpentry, we have the know-how and experience to harness the latest technical advances to deliver projects on-time and sustainably.
To find out more, or to discuss your timber frame project, please call us on 0330 912 1154.
Image Source: Conrad Hall, SC4 Carpenters Ltd