Timber Frame, Carpentry and Decorating in Frimley, Surrey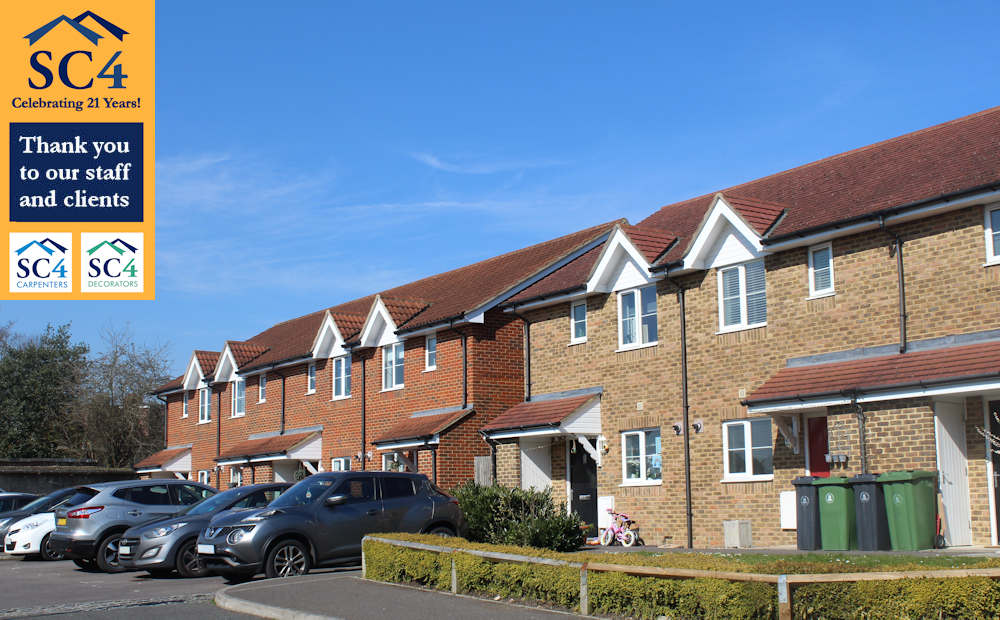 In 2021, SC4 Carpenters Ltd revisited some of its earlier projects as part of its 21st Birthday celebrations.
SC4 understands the importance of a smooth supply chain and collaboration between various trades. By providing timber frame installation, carpenty and decorating services, we can help you ensure high quality for your clients from start to finish.

Almost 15 years ago, in early 2008, this project of 28 houses at Acorn Avenue, Frimley Green, Surrey was a milestone for SC4. It was the first time we provided all three of our services - carpentry, decorating and timber frame installation - on the same project.
The benefits of this combined approach really came together resulting in an efficient build and a high quality finish.
The timber frame Installation for Prestoplan followed directly on from two innovative projects for them in Hampshire. We then went on to provide carpentry and decorating services to Kier Partnership Homes.
SC4 has successfully provided multiple services for a number of projects including:
Over the years, we have installed timber frame and provided carpentry and decorating services for tens of thousands of buildings including houses, flats, student accommodation and care homes.
SC4 offers considerable experience in construction, with its in-house team of Appointed Person (AP), crane supervisors, slinger signallers and timber frame erectors (heavy structures), carpenters and decorators.
You can find out more on the Projects and Services pages of this site.
Get In Touch

To find out more about how SC4 can support the installation of timber frame structures or provide carpentry and decorating services for your next construction project, get in touch on 0330 120 0776, or click here to send a message.