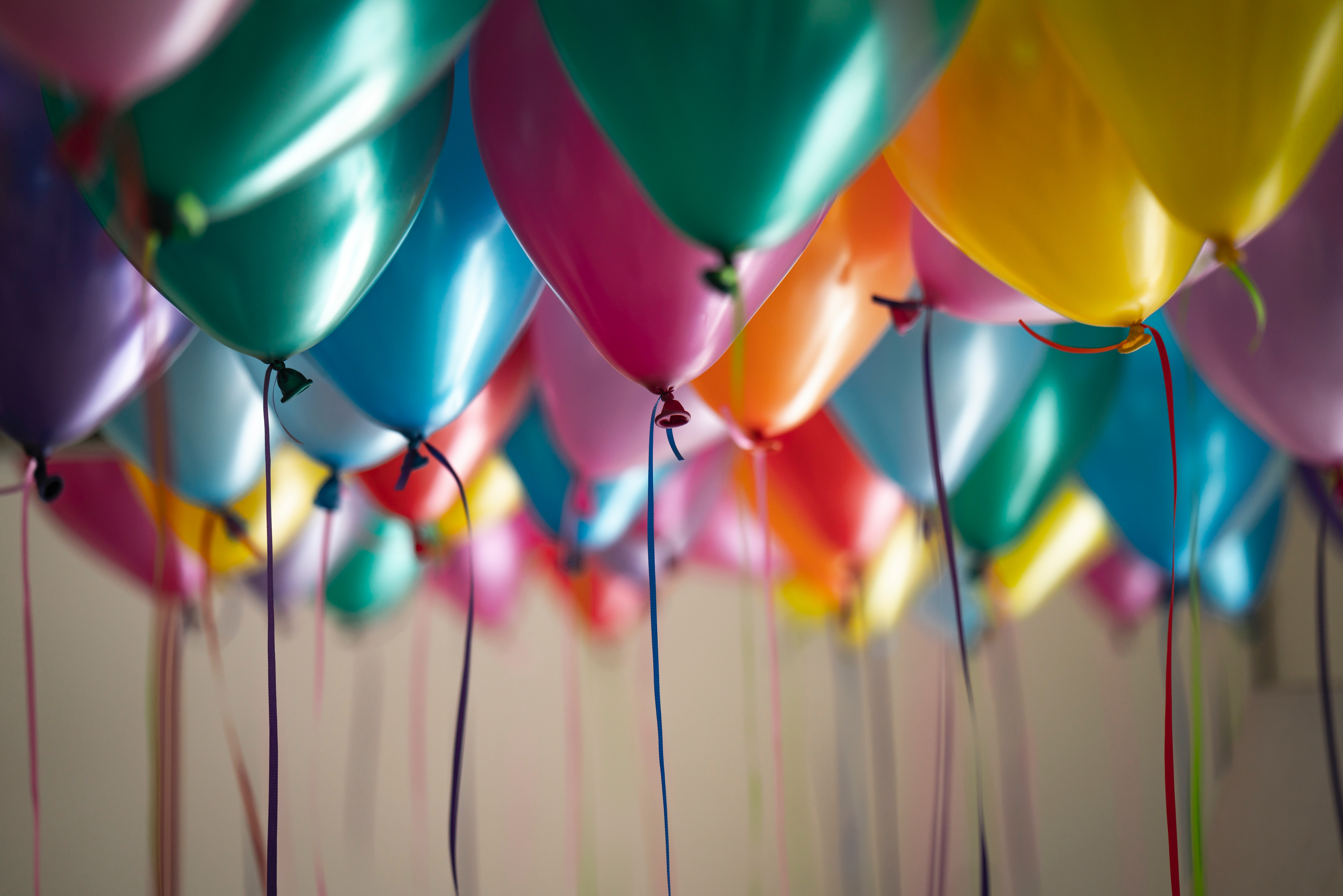 2021 Roundup – SC4 Celebrates 21st Anniversary Year!
SC4 Carpenters - 01-Mar-2022
In April 2000, Katy, Conrad, Simon and Julie launched SC4 Carpenters Ltd to bring together skilled tradesmen to provide high quality commercial carpentry and joinery services, specialising in new build construction.
In 2006, SC4 launched its Timber Frame installation service, quickly followed by our painting and decorating division, SC4 Decorators, in 2007.
21 years later and it's hard to know where the time has gone, but we're proud of our team and grateful for all the great businesses we've worked with over the years, and we look forward to what the next 21 years will bring! 2021 has been an unusual and challenging year but as we draw our 21st year of trading to a close, we invite you to join us in a short retrospective of the journey so far.
Our Team
As a family run company, we enjoy and value an environment where everyone has the opportunity to thrive. By combining our individual skills, SC4 offers collective talent, guided by three dedicated leaders:
Dealing with all things regulatory, financial, and strategic is the visionary Katy Hall, who combines her verve and enthusiasm with rigorous efficiency, ensuring that every detail is fully compliant. Clients can always be sure that each box is ticked when Katy is at the helm! Katy has a background in IT, publishing and sustainable energy and also manages SC4's on-going social, wellbeing and community initiatives.
Alongside Katy is Conrad Hall, who looks after commercial strategy, estimating, health and safety and compliance. A carpentry and timber frame expert with exceptional technical knowledge, Conrad is a reassuring presence on any project, able to find safe and innovative solutions to complex builds. Conrad has a dedicated interest in the construction of timber frame buildings, enabling SC4 to engage with ambitious eco-friendly builds.
In the seat with Conrad is another director who has been with SC4 from the start, carpentry master Simon Griffiths, who combines encyclopaedic knowledge of carpentry operations with industry insight to enable contracts to run smoothly. Like the rest of the team at SC4, Simon shares an interest in providing the best possible service to the highest possible standard, which has positioned him as a leader in the sector. Working alongside Simon is our Senior Contracts Manager, Simon Mead, who joined the management team in 2014, having previously worked on site as a carpentry supervisor.
The executive owner directors are ably assisted by our management team including John Norton who joined the SC4 team in 2010. John has overall responsibility for SC4 Decorators and manages all aspect of our painting and decorating services.
Our History
SC4 Carpenters began as a concept. Katy, Simon and Conrad shared a vision of a company driven by respect for the traditions of carpentry in a modern environment, valuing skill and experience, and, above all, the people involved in every project. Over time, we have helped carpenters and decorators develop their skills and know-how, contractors bring their projects in on time and budget, and architects and developers embrace timber framed structures as a solution to a range of demands, including sustainability, energy efficiency, and sympathetic aesthetics. To achieve this, we nurture talent using tried and tested craftmanship handed down by generations, while inviting innovation at every level.
Both Simon and Conrad started their careers on site as carpenters. Driven by ambition and given an opportunity to develop a skill that came from the heart, SC4 was launched in 2000, offering more young people the opportunity to follow in Simon and Conrad's footsteps. Our clients benefit from the energy, enthusiasm, and creative talent of our apprentices, safely supported by our experienced management team, carpenters and decorators.
➤ Find out more about our Company
Some Notable Projects!
During 21 years of trading, SC4 Carpenters has enjoyed engaging with projects large, small, complex, unique, and memorable. A stand-out experience was North Stoneham Park, where we worked with the architects and developers at Highwood. Winning the title of South Coast Developer and Housebuilder of the Year 2019, the site also scooped the prestigious Development of the Year Award in 2018. Carpentry was central to the sympathetic development of the former historic deer park, where the animals continue to roam around the preserved habitats intwined with the sensitively designed houses. For everyone involved, the rewards of collaborating to create a truly sustainable solution outweigh the trophies on the shelf.
Alongside this, stand-out timber frame installation was achieved with Taylor Lane on the same site. In a build lasting 15 months, over 250 properties were erected, with a further 300 erected in the following 2 years. Project management on this scale is always challenging and demands attention to detail at every level.
It may surprise some of our clients to learn that not everything at SC4 is about carpentry. We are also specialists in the decoration of historic buildings, such as Oakley Hall Hotel in Basingstoke. Built in 1795, the former Georgian manor had lost much of its grandeur before we were tasked with decorating ornate plastered ceilings, and staining and waxing central features such as the grand staircase. For this, we were given a special nod of appreciation from the judges at the PDA's Premier Trophy Award. For our team, however, the real success was completing the project to a tight schedule, thereby ensuring that the doors were open to receive guests in time for the seasonal rush.
Often asked to give modern developments a contemporary finish, SC4 have been offered the chance to flaunt our colours in the Mytchett development in Camberley. This stunning waterfront site is an ambitious project with equally ambitious decorating requirements, including accent walls and bespoke paper, and which have seen the SC4 team navigate the complexities of Covid restrictions, supply chain disruptions, and a host of dramatic new challenges. In terms of breaking boundaries whilst being kept on our toes, this is a project to watch!
➤ View our project map with details of our working area and some of our many projects
In the last year, we also revisited some of our early and more recent projects. It was great to see how well they had passed the test of time as illustrated below:

What our clients say about us
We are extremely proud of the high quality service we give to our clients. Quality is paramount to our business and this is reflected in the testimonials we receive.
Working with SC4 Carpenters Ltd is always an absolute pleasure - John Black, Surveyor, Highwood
Very friendly and professional outfit - Will Rose, Commercial Manager, Foreman Homes
I would highly recommend SC4 Decorators - Jason Smith, Senior Contract Surveyor, Hill Partnerships
Excellent results! Looking forward to working with SC4 again on our next projects - ABRI was Radian Group
An excellent and reliable Timber Frame erection service - Paul Harris, Senior Contracts Manager, Taylor Lane
We also contribute to our clients' NHBC Pride in the Job awards every year, including awards at sites for Foreman Homes, Redrow, Drew Smith, Highwood in every sector of our business.
➤ Read more testimonials, awards and reviews
And Finally…
We would like to wish all of our customers, suppliers and employees a very Happy New Year, and a prosperous 2022. Over the last 21 years, our customers have enthused our team with dynamic and engaging projects that have brought real value to lives and communities, and for that we would like to extend our heartfelt appreciation. We look forward to partnering with you in 2022 and beyond!

Details of a couple of our most recent projects are shown below.